If you follow me on Snapchat (if you don't you should!) you know that I am a lover of beauty products. You can always catch me in a face mask whether bought from the store or DIY. Being that I have been getting older – insert crying emoji face – I have found it even more important to take care of my skin.
Last month I found a new love… Where is Pore? No I am

not asking you, I know where a pore is, that is the name of the brand! It is amazing and probably the best thing I have ever done to my face! Just a little background on my pores… they are TERRIBLE and I feel like everyone can see them. I was on the search for something that would help me and make me look as fresh as a daisy .
Well, this was it – the Hot & Cool Pore Foam Cleansing Duo basically was screaming my name in
Sephora ( like many things do when I am shopping). When I saw it I knew for some reason it would be a life saver. So I did what I always do – pulled out my handy dandy iPhone and googled the brand and product to see the reviews. After about 5 minutes of browsing many sites I picked up my new companion and headed to the register.
I waited a while before using since I had just done a face mask that was suppose to help my pores – it didn't do much for them. I decided it was time to give this cleansing duo a try but before I went all the way in I recruited (begged) my boyfriend to try it with me. I wanted to see if this really worked and not just on me but someone with a different skin type.
Let's just say it was an experience – not the mask but doing it with my boyfriend. We did the steam foam first (that's what the box tells you to do) and because we are a little slow we both got it in our eyes and nearly went bl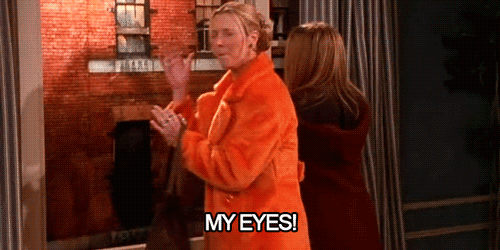 ind! BUT once it was completely washed off – of our face and EYES – we noticed a HUGE difference. Both of us were practically glowing as if we were pregnant – which we ARE NOT! In the morning we did the cool foam an it was 10 times the glow and our faces were so smooth!
Since then I have done this mask two more times. For me, I like doing it Sunday night and Monday morning. Makes me feel good to start my week looking as if I am 16 again and don't need make up to cover up my dark circles. So if anyone – ladies or gentlemen – are looking for something to open up those pores and look like you are in high-school again – the good years not the bad ones – then this is for you!
You're Welcome,
J